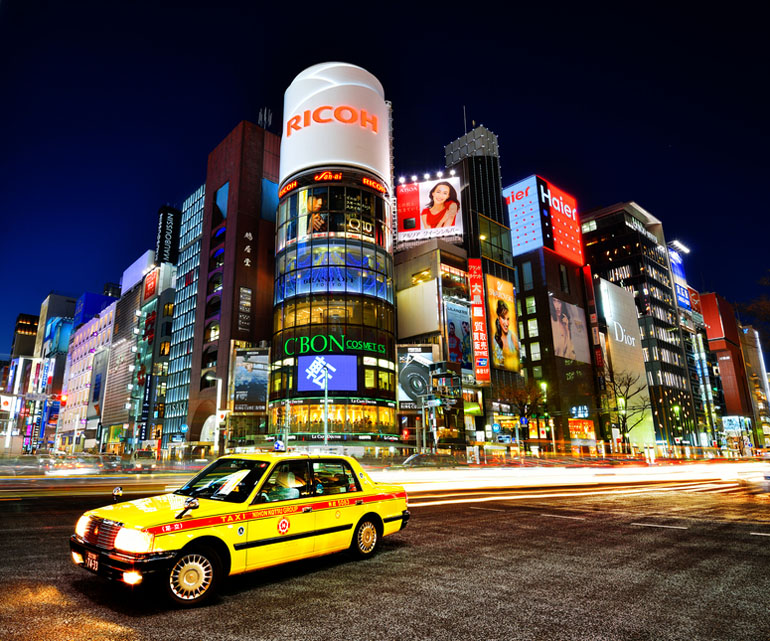 Japan is a country that stands alone; an island that is not quite connected to the main travel circuit of Asia. You need plenty of reason to travel to such a country, but Japan really has a lot to offer. It is a hyper developed nation, and simultaneously one which upholds its ancient customs and traditions. It has to be up there as being one of the most interesting places to visit. Here are 8 reasons why Japan is worth a trip:
Japan is a country obsessed with gadgets, and is a giant in the world of technology. It often has huge conventions showcasing the latest games, robots, wearable tech and other crazy gadgets. Take the "washlet" for example, a high tech, multi-feature toilet. Toys fuse with robotics and some technology never leaves Japan. The country also gets a lot of tech well before the UK or US sees it. If you are really interested you won't want to miss Akihabara, a heaven for gadget shopping.
The original high speed train, and the transport system that countries across the globe are still trying to catch up with to this day, the bullet train is not only a way to get around; it is quite the experience. The bullet train can travel at over 300Km/h and feels as smooth as floating through air.
Japan's cuisine is very unique to the country and is amazing. They bring vegetables, and sauces together with tofu, rice, noodles, and more.
Castles, Temples, Shrines
Japan has both an imperial history full of emperors and Kings, and a religious buddhist history. The result is a beautiful and powerful display of architecture, often standing in glory side-by-side modern giants and skyscrapers.
Pokemon fans come out of your closet and explore the world of the Japanese cartoon style known as Manga and Anime. Magazines, graphic novels, films and DVDs, bookshops, themed restaurants and entertainment venues are everywhere, displaying little critters from popular cartoons.
Standing proud at 12,500ft above sea level is Japan's tallest peak, Mount Fuji. The trail route up the mountain is very popular, making it a little crowded, but the walk and the views are spectacular nonetheless. For something a little more dark and sinister, check out "suicide forest" at the base of the mountain. The forest has a sinister history, with 50 people taking their own life there in 2010 alone.
Ancient And Modern Culture
Japan has an endless and ever-evolving culture that somehow manages to effortlessly blend the ancient customs and traditions of the old, with the extremely modern new Japan. Here are just a few cultural experiences to look out for; the ancient tea drinking ceremonies which still occur, sumo tournaments, still the nations favorite sport, martial arts displays and classes, buddhist worship, and karaoke singing- Japan was the birthplace of karaoke and they still love it today.
Okay, so it's never weird for the people who live within a culture, but from an outside perspective Japan has more than a few quirky happenings to explore. Take for example cat cafes, strange cat hangouts that also sell all sorts of cat related objects and fluffy cat toys. Or how about cuddle cafes and love hotels, the former being a pay-and-go cuddle dare I say escort service, and the latter being a room you can hire to quickly make love to your partner. After a long day of cats and cuddles you can head back to your capsule hotel, a little pod with a bed in it that you hire for the night.