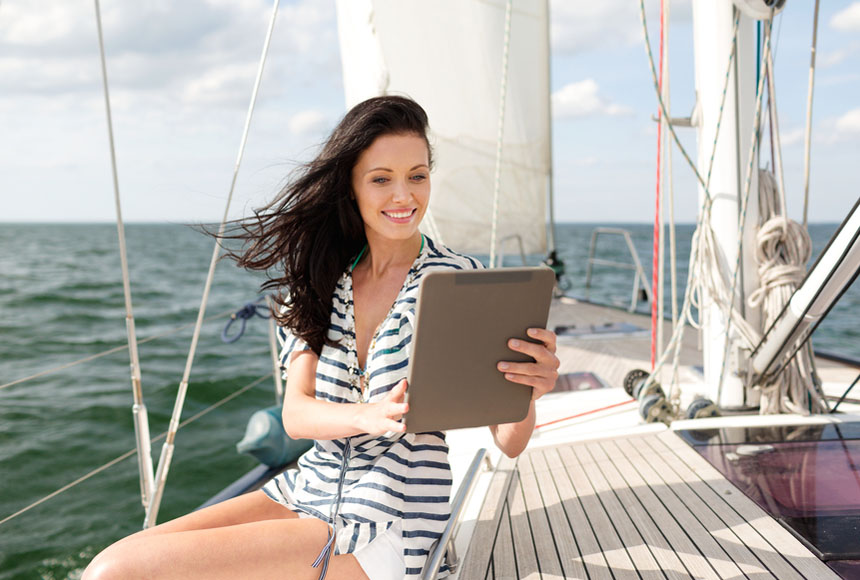 You may assume that more is always better when it comes to technology, but there are many considerations to make when you are deciding what gadgets to bring with you, and what to leave behind. The decision of how much technology you take will affect your experience, there is no doubt about that. You need to think about the nature of your trip, and consider what is worth the weight and hassle, and what will bring you more joy than harm.
Some Considerations:
What sort of trip?- If you are doing a lot of hiking you won't want a laptop with you. If you are looking to escape from it all then you might want to leave the constant communication of social media and smartphones out of it; believe it or not they can become annoying. If you are going to the rainforest or the desert then there will be no wifi.
Your individual preferences- If you are a digital nomad then obviously you will be armed with your computer, and if you are a photographer then expensive equipment might be worth this risk to you. It is all up to you, and you should consider the nature of your trip. Some hikers think GPS is crucial, while others think it takes away from the authenticity.
Weight- Always a consideration when traveling, you need to balance your urge to bring technology with you, with the need to keep the weight of your backpack to a minimum. You have to be comfortable carrying everything you have.
Can you afford to lose it?- A wise man once said that you should only carry what you can afford to lose. If losing one of your tech items is going to cause you utter misery and ruin your trip, then it is best not to bother unless you absolutely have to. If possible everything you carry should be easily replaceable and not cause too much concern. Apart from anything else you do not want to travel in fear.
SmartPhone
Pros-
Easy communication with people from home and other travelers
Useful apps for travel
Can book transport, hotels etc.
Instant information
Cons-
Good level of contact possible with cheap phone
Can take the challenge and random element out of travel. For example, it is good to get lost every now and then for excitement, and to have to guess off a menu.
Too much information can make travel less raw
Something expensive to lose
Laptop Or Tablet
Pros-
Communication and internet
May need it if you work online
Entertainment, films, music, etc.
Can be useful for travel… planning, booking etc.
Cons-
Distraction from what is around you
Can cause you to be anti-social in the hostels and so on
Bulky and expensive
Camera
Pros-
Can take photos of places, people, and your experience as a whole
Might be an artistic endeavor for you, or even a profession
Memories, and possible scrapbook
Cons-
Snap happy attitude can have you watching sunset through a lens
Quality cameras are bulky and expensive